By Katie Grace Newman (Dash of Grace)
If I had to summarize our time away in one word it would be RELAXING (in all caps). There are "vacations", and then there are VACATIONS. You know what I'm sayin'? Let me clarify. The first "vacation" consists of back-to-back activities, zooming around from location to location, and trying to fill every second of each day with experiences. We've all had these type of trips, the ones you return home from even more exhausted than before you left. The second type of vacation consists of resting, being still, and soaking in every ounce of your surroundings- that is the experience. This type of escape from reality leaves you refreshed and rejuvenated, ready to take on the world.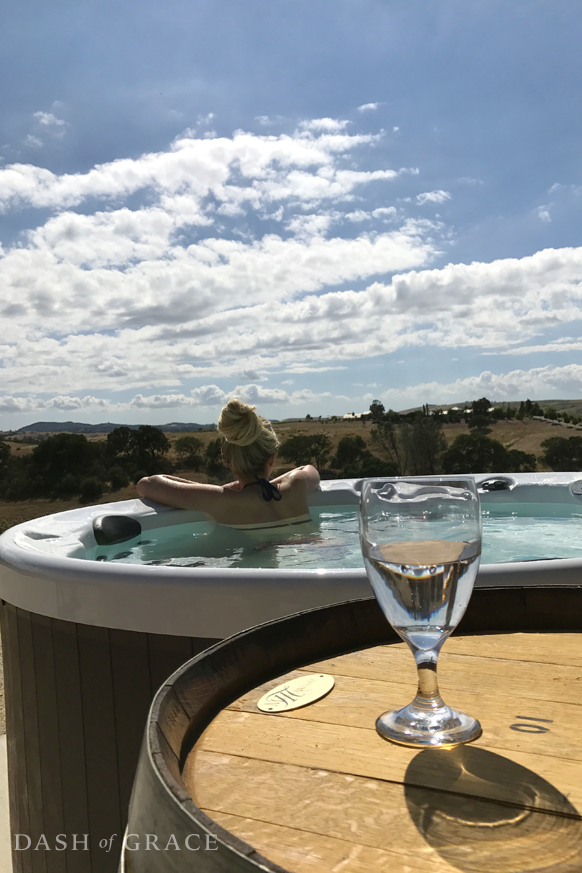 HorseTail Ranch provided us with the latter experience, a true break from the hustle and bustle of our busy lives. And it was exactly what the doctor ordered.
Here is an overview summarizing the highlights of our trip. I literally could talk your ear off about how special the ranch is, so if you have further questions don't hesitate to contact me.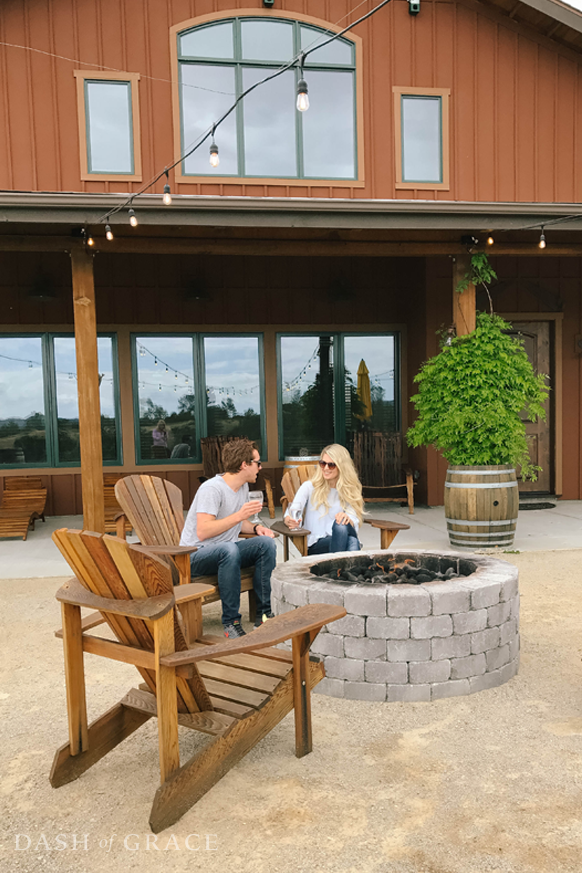 When we arrived at the gate we were personally greeted by the property manager, Brian, and his wife Crystal (such a nice touch). Brian and Crystal also own and operate Central Coast Trail Rides on site (more on that later). Our adventure began with Brian giving us a tractor tour of the entire ranch! It was such a lovely surprise and really gave us a feel for our surroundings and the set-up of the ranch. HorseTail consists of three separate estates, all of which were intentionally constructed out of sight of the others, giving you a true sense of privacy and seclusion.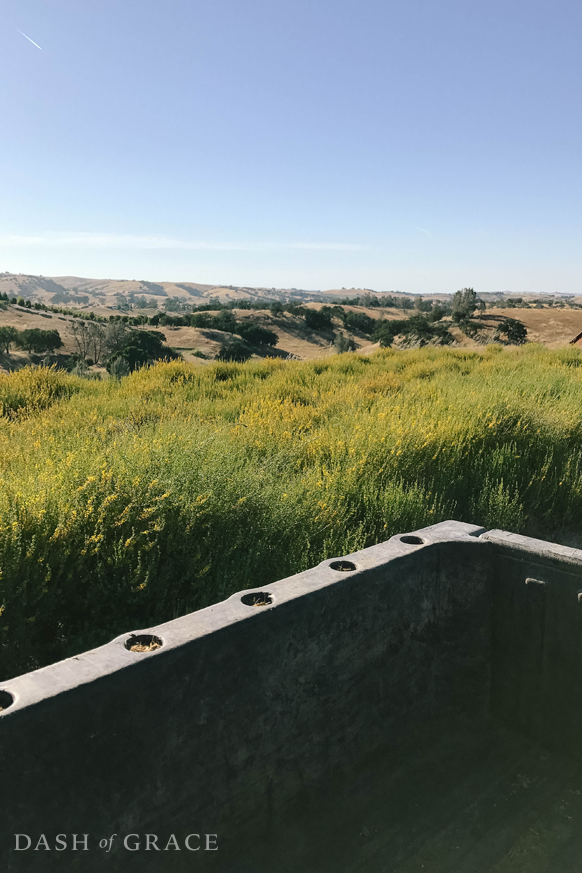 The first estate, located at the entrance, consists of the horse stable and the ranch house where the property manager lives. Having Brian right on site in case we needed anything helped put our minds at ease. Especially because you are out in real country.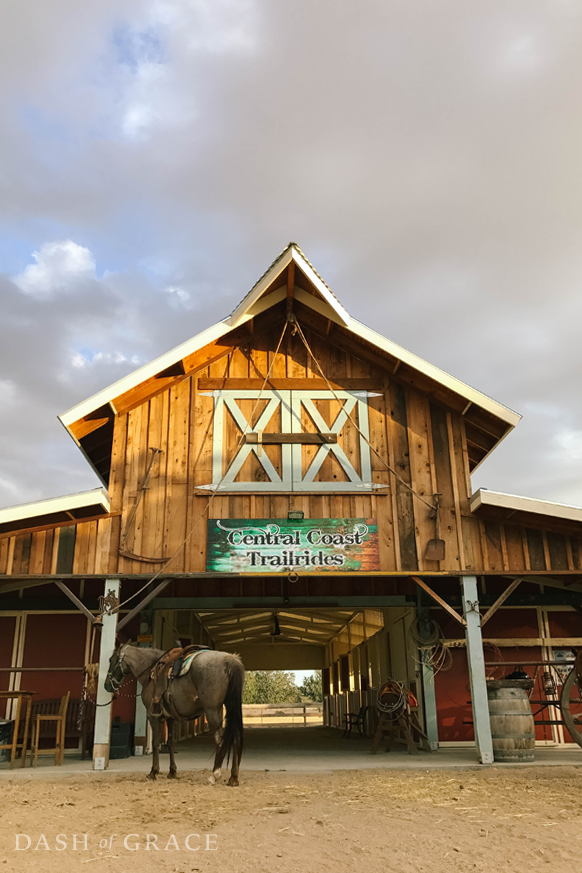 If you venture up the road a bit you will find the newly finished cabin, positioned atop a large hill. On our second night we had the pleasure of viewing the most unbelievable sunset from this spot. We sat in hand-crafted barstools that face endless rolling hills (it was epic!). The cabin sleeps six and has a fully functional mini-kitchen (my kind of "camping"!). What is really neat about this destination is that it is "off the grid" (meaning it has its own generator and Brian personally fills the water tank using a vintage work truck), yet it still offers the luxury of a premium hotel. My first thought when peeking inside is that it would be perfect for bachelor/bachelorette parties, college retreats, family vacations, or a honeymoon suite! It would also be a great place to take that special someone for a surprise vacay! (Hint, hint Reilly.)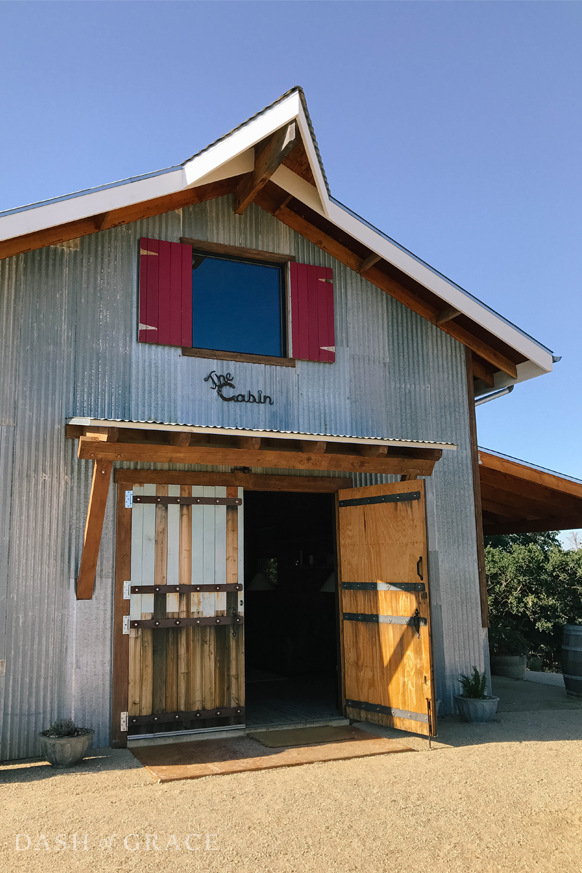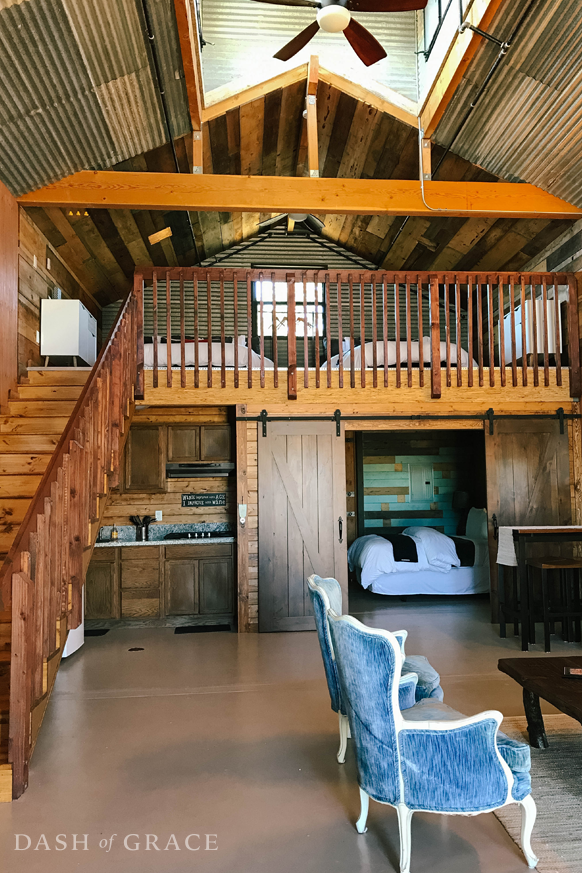 Across the way, atop another hill, rests the exquisite 5-bedroom main villa which is where we stayed for the weekend. Let's talk about the villa because it made me feel like a real life princess (isn't that every girl's dream?). Honestly, I'm not sure words can pay adequate homage to how beautiful and methodically laid-out it is. The grandeur of the vaulted ceilings, top of the line materials, and expertly coordinated decor takes your breath away upon entering. Every inch of the place is beyond gorgeous and it is obvious that no detail was spared. From the fully stocked kitchen, to the plasma TVs, to the plush linens, you will want for nothing. Prepare yourself for about 5000 pictures because I'm obsessed.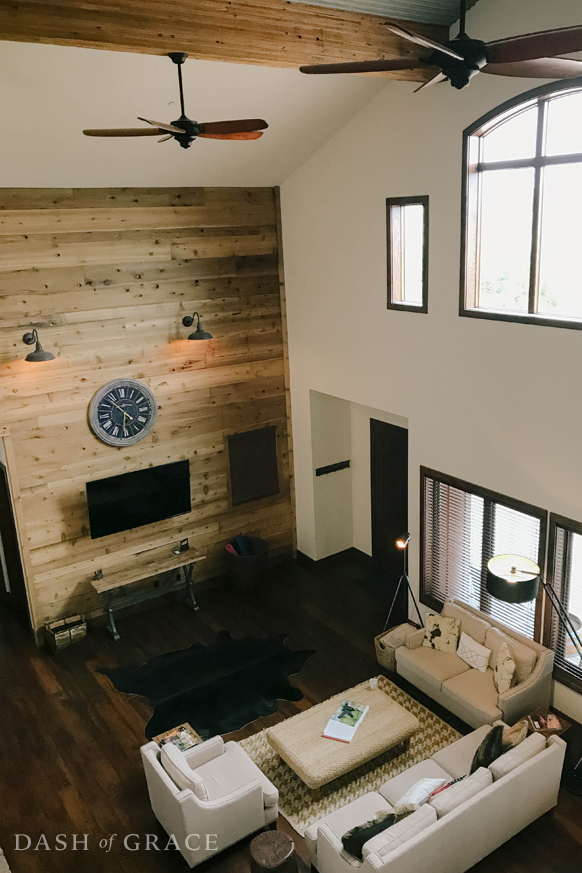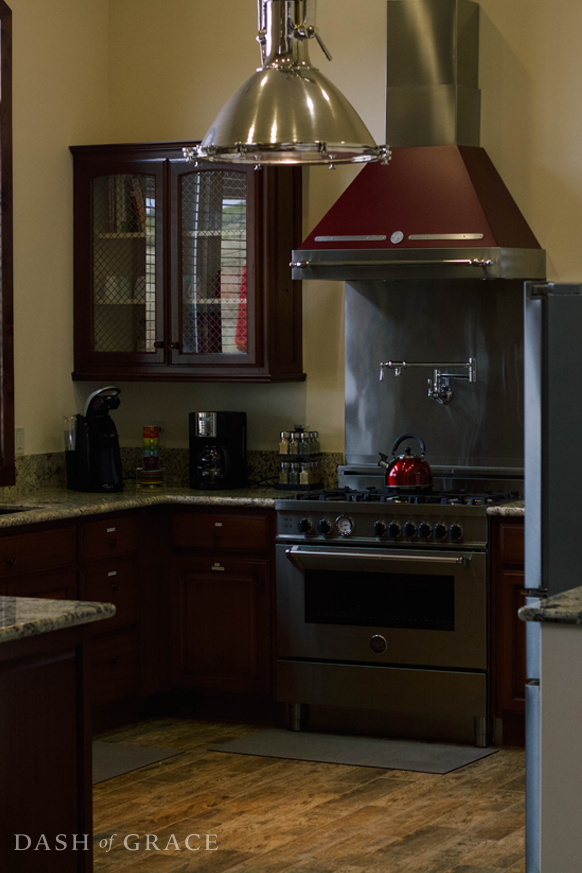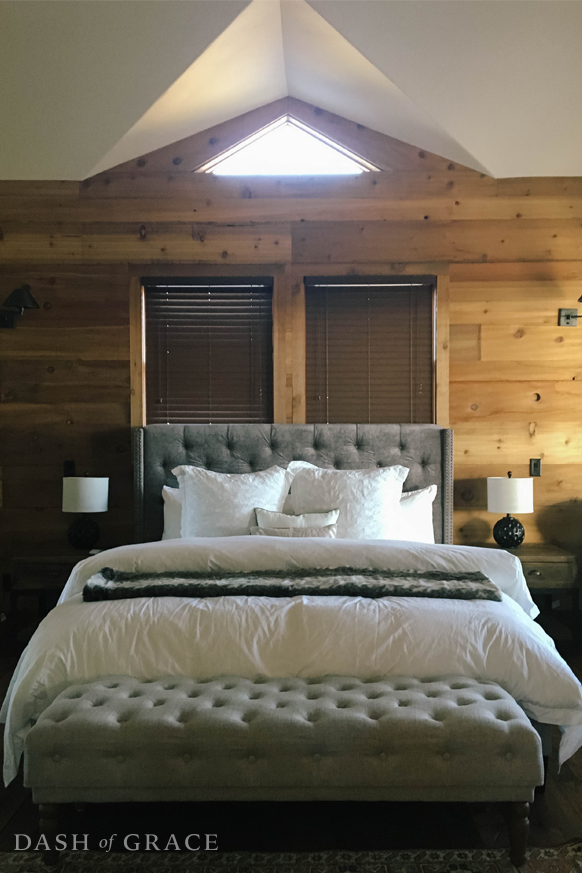 Both the cabin and the villa provide the best of both worlds. You get to be out in nature while still enjoying all the luxuries of modern life. The ultimate traveler's experience.
One of my favorite aspects of the villa is the gorgeous outdoor patio area. Whether you are on a romantic retreat like we were, or entertaining guests, the patio provides the perfect ambiance. Epic 360-degree views of the countryside, bbq, jacuzzi (my personal favorite spot to catch the sunset), lounge chairs, gas fire pit, string lights, the list goes on; it is an entertainer's paradise. On the first night of our stay, we watched the sunset over the hills while lounging in the spa sipping on sparkling water, then moved to the cozy fire pit for an unforgettable evening of stargazing. Okay, I've officially sold myself on visiting again.
The next day we explored the property, as there are tons of horse trails that double as great hiking paths, so you can get in a good workout while enjoying the beautiful scenery! The crystal clear pond was my favorite spot to hangout by. I mean, look at that view…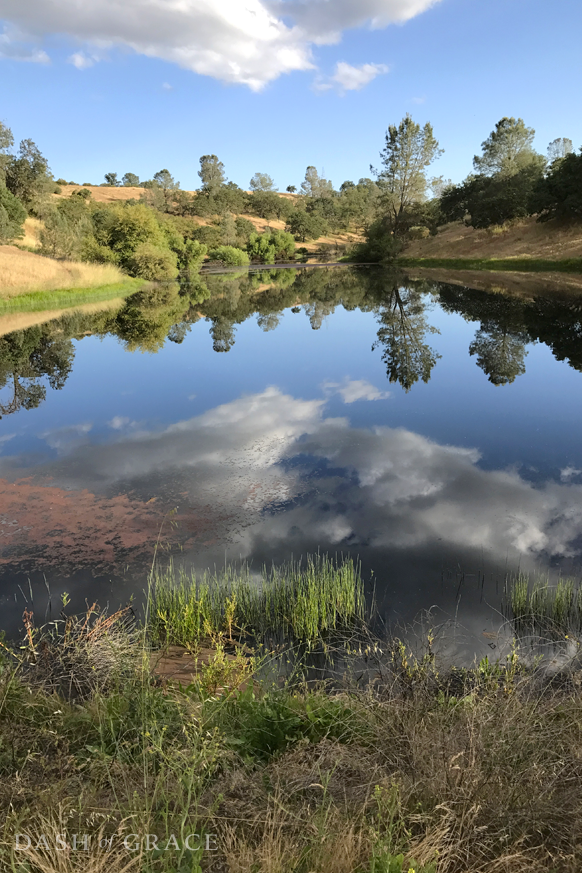 That afternoon we took a private, horseback ride at sunset courtesy of Central Coast Trail Rides. This was definitely a major highlight of the trip for both of us. Our tour guide Brian, could not have been more easy-going or enjoyable to talk to. It was like we were on the ride with an old friend. I rode miss Ginger, who I've since decided is the best horse ever. She was sweet, gentle, and well-behaved. During the course of our ride I felt like I formed such a connection with her. I truly felt like she was the best. Then I asked my husband who his favorite horse was and he adamantly stated the one he rode, Jasper. It's amazing the connection we both felt with these gorgeous animals after only an hour. It was a truly relaxing, therapeutic experience; one I highly recommend and one we will hands-down be doing again in the near future.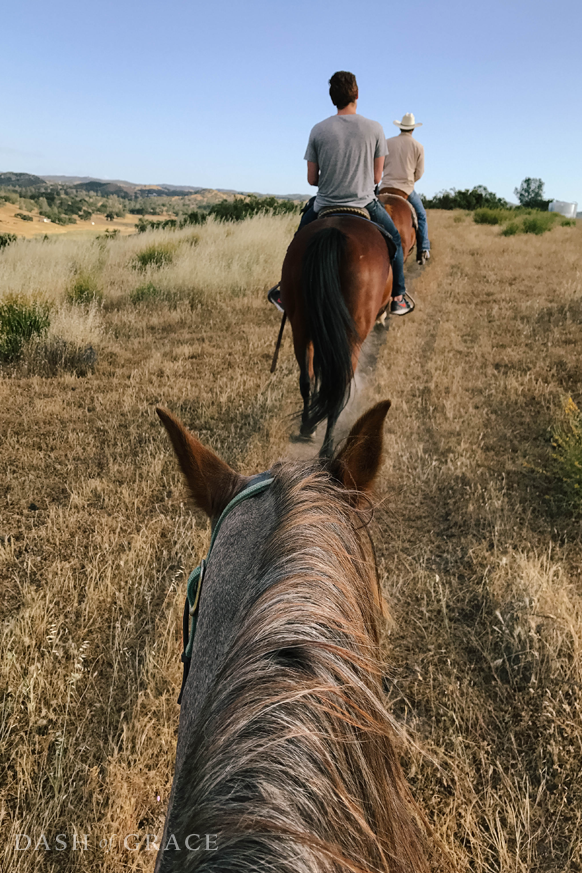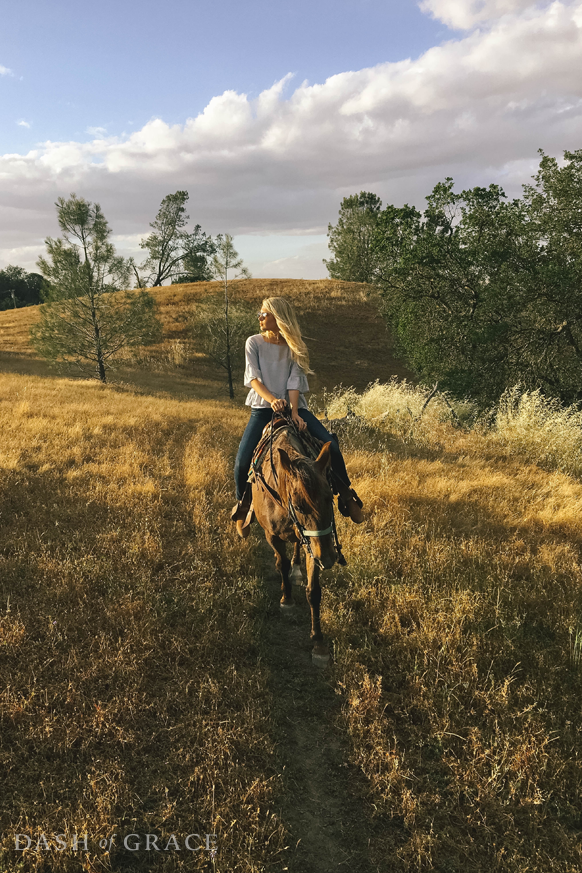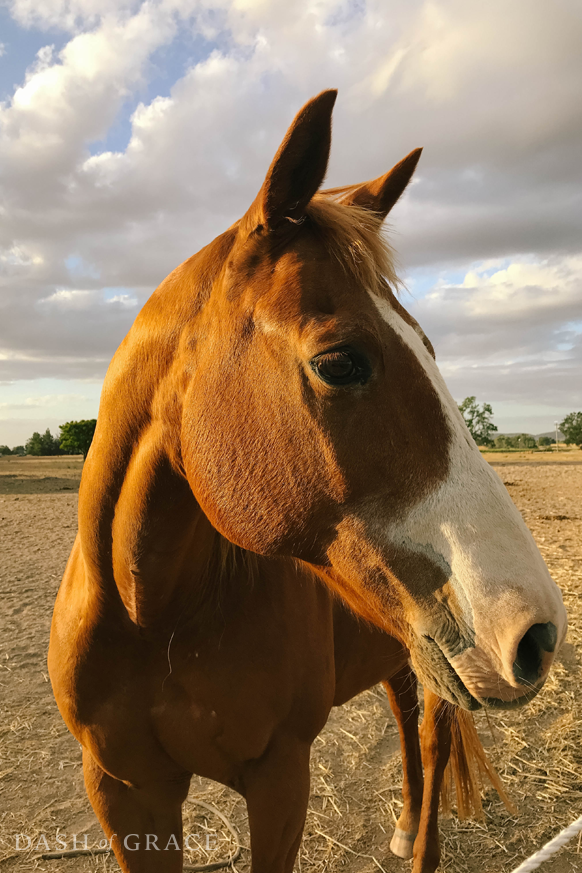 After our ride, we had the pleasure of meeting all the other animals who call the ranch home, including my personal favorite, "Lucky" the chicken- whom I'm fully convinced calls all the shots.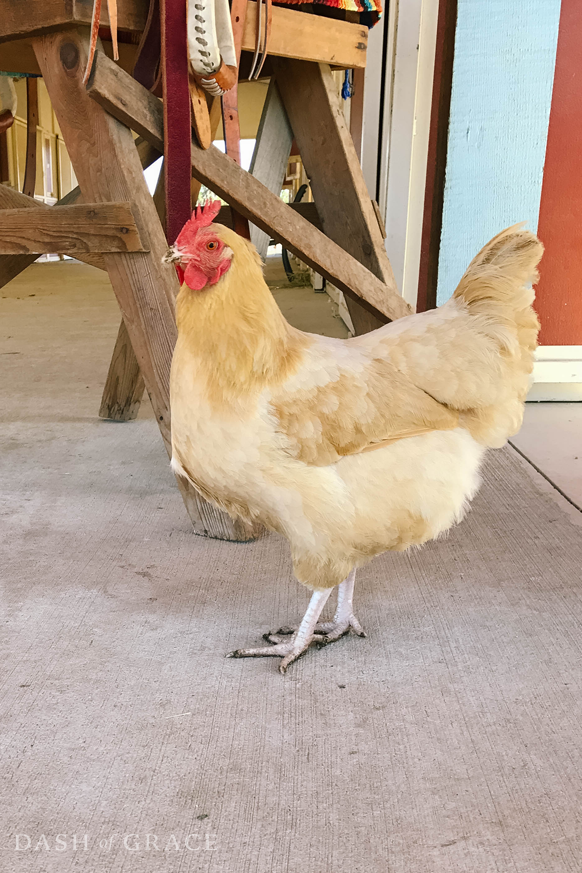 Then we went up to the cabin to check out it's sunset (as I mentioned earlier) views which were equally spectacular to those of the villa.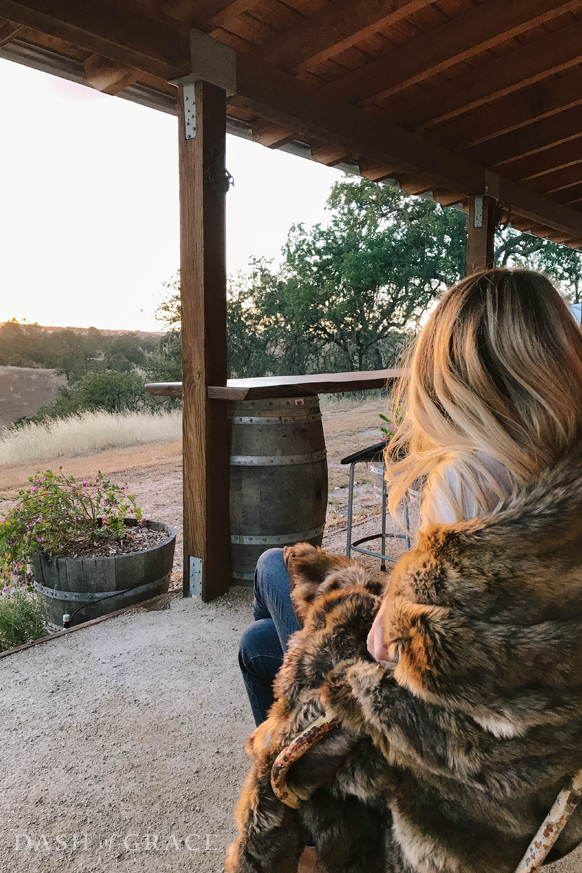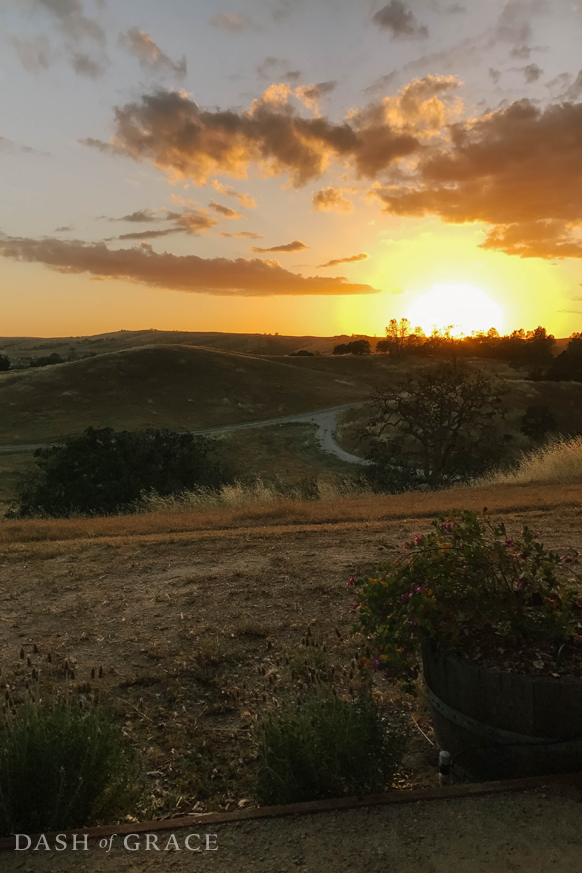 If you have never been to Creston, California (where the ranch is located) it is definitely worth visiting. It has some of the most beautiful acreage and farmland in the county. It is a "real" small-town where people seem to take the time to "stop and smell the roses", something I very much appreciate. There are a couple wineries and an amazing local olive oil press nearby. Not to mention you are only 15-20 minutes from Paso Robles, Santa Margarita, and Atascadero! So if you are planning a vacation be sure to include a wine tour (Central Coast Trail Rides also does horseback rides at some of the local wineries), zip lining in Santa Margarita, and visit some of the top-notch restaurants (feel free to message me for recommendations!).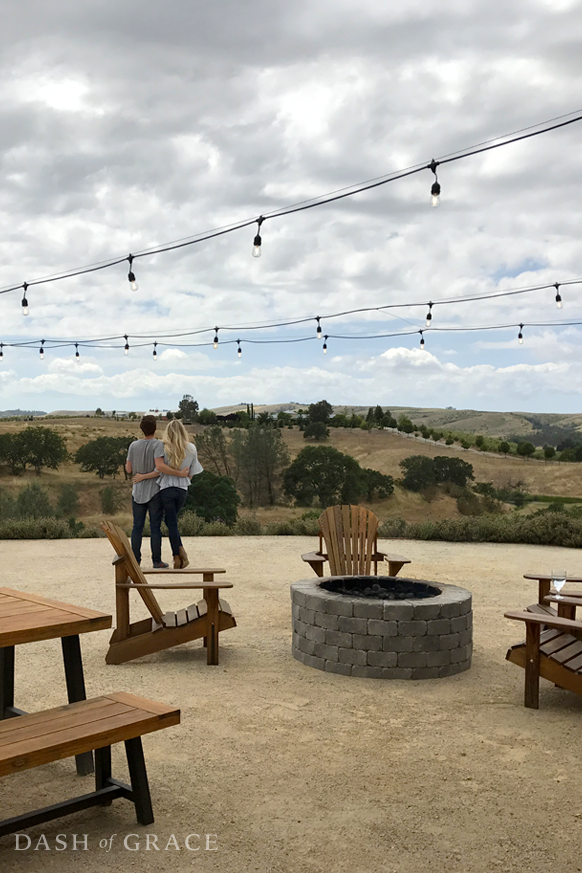 Our experience at HorseTail Ranch was a memorable one that I will cherish forever. Being present for that down-time with my sweetheart is priceless. It is definitely an amazing spot for a romantic getaway, but it is also a great place for family reunions (can't wait to have ours here), corporate retreats, birthday or retirement parties, and weddings or vowel renewals! I mean, imagine having a ceremony overlooking that gorgeous pond! I wish they had been open when we got married because it would have been perfect for our intimate ceremony. And I would have LOVED getting ready in that luxurious master bedroom.
We are already looking forward to our next holiday at HorseTail!
Speaking of holidays, YOU (yes you) deserve one! The Ranch is offering a special promotion right now for you lovely folks! Book your trip before July 4th to save 15% off your stay using code "NEWMAN". You can use the same code to receive 15% off a once-in-a-lifetime horseback riding experience at the ranch through Central Coast Trail Rides! Trips and rides must be booked before July 4, 2017 so be sure to reserve your spot ASAP at horsetail-ranch.com! This would be the perfect place to stay during the California Mid State Fair (July 19th-30th)! Book now to take advantage of the exceptional offer!